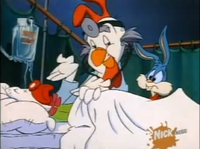 "I've got good news and bad news, the good news is, your joke died, the bad news is, who cares?"
This article is of a cast or crew member who worked on Tiny Toon Adventures who has unfortunately passed on, and is written from a real world perspective.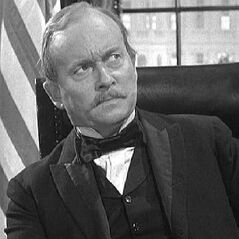 William T. "Bill" Woodson (July 16, 1917-February 22, 2017) was an American voice actor, best known as the voice of The Narrator in The Odd Couple and Super Friends.
He voiced The Narrator and The Evil Talking Cake in the Tiny Toon Adventures episode You Asked for It, Part II.
Role(s)