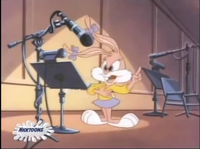 "This script stinks! It needs more comedy beets!"
This article is of a cast or crew member who worked on Tiny Toon Adventures who is still living to this day, and is written from a real-world perspective.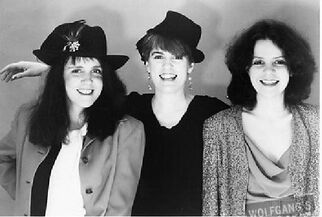 The Roches
 are a vocal group of three songwriting Irish-American sisters from Park Ridge, New Jersey, Known for their "unusual" and "rich" harmonies, quirky lyrics, and casually comedic stage performances. The Roches have been active as performers and recording artists since the mid-1970s, at various times performing as a trio and in pairs.
Each member has also voiced Cockroach versions of themselves in the New Character Day episode segment of the same name. 
Role(s)
Ad blocker interference detected!
Wikia is a free-to-use site that makes money from advertising. We have a modified experience for viewers using ad blockers

Wikia is not accessible if you've made further modifications. Remove the custom ad blocker rule(s) and the page will load as expected.