"Babs, You have to learn some self control."
—The Great and Powerful Principal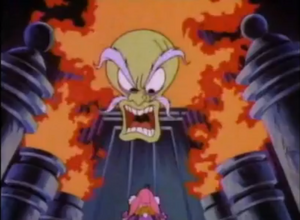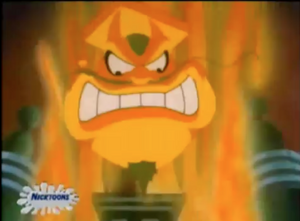 The Great and Powerful Principal
is the Great and Powerful Principal of
Acme Looniversity
. He is a disembodied head colored green or orange that is surrounded by fire. He is a parody of the title character of
The Wizard of Oz
. He is voiced by Noel Blanc, the son of the late Mel Blanc. He first appeared in
Her Wacky Highness
. However, in his second appearance in the
Looniversity Daze
episode segment,
The Learning Principal,
it is revealed that the "Principal" is operated by a machine controlled by
Bugs Bunny
himself, the same way a man controls the machine in
The Wizard of Oz
.
Gallery
Ad blocker interference detected!
Wikia is a free-to-use site that makes money from advertising. We have a modified experience for viewers using ad blockers

Wikia is not accessible if you've made further modifications. Remove the custom ad blocker rule(s) and the page will load as expected.