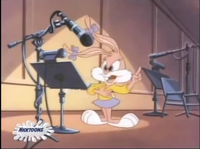 "This script stinks! It needs more comedy beets!"
This article is of a cast or crew member who worked on Tiny Toon Adventures who is still living to this day, and is written from a real-world perspective.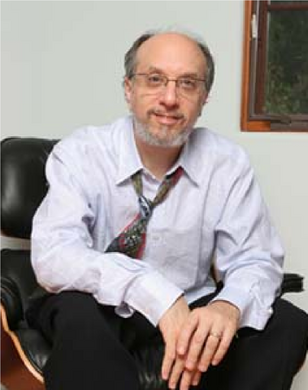 Steven Bramson (Born August 19, 1956)  is a professional composer who has been nominated for two Primetime Emmy Awards, and has won one Daytime Emmy Award and three ASCAP Awards. He has written music to George Lucas' Young Indiana Jones and the CBS series JAG. Bramson's music has been played in New York City and London. He is currently writing a musical titled Shimmy. The lyrics are being credited to Pamela Phillips Oland. Although he once considered being an economist, Steve is also an excellent jazz pianist, who has backed up major jazz stars and once played in the Montreux Jazz Festival.
He has also provided music for five Tiny Toon Adventure episodes such as Psychic Fun-omenon Day ", "Hero Hamton ", "How Sweetie It Is ", "Henny Youngman Day " and "The Horror of Slumber Party Mountain".
He also did music, Along with Don Davis, Albert Lloyd Olson,Richard Stone, Stephen James Taylor and Mark Watters, for  Tiny Toon Adventures: How I Spent My Vacation.
Ad blocker interference detected!
Wikia is a free-to-use site that makes money from advertising. We have a modified experience for viewers using ad blockers

Wikia is not accessible if you've made further modifications. Remove the custom ad blocker rule(s) and the page will load as expected.