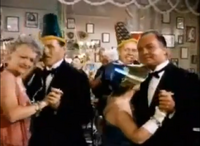 "Think I'll see if the guys in 'First Class' are having this much fun. I'm sure it's not all it's cracked up to be."
This article is about the Real World.
Playskool is an American company that produces educational toys and games for children. It is a subsidiary of Hasbro, Inc., and is headquartered in Pawtucket, Rhode Island.
In the 1990's, they made several toys based on the Tiny Toon Adventures franchise.
Plush
Playskool released plushes of the following characters:
Gallery
Ad blocker interference detected!
Wikia is a free-to-use site that makes money from advertising. We have a modified experience for viewers using ad blockers

Wikia is not accessible if you've made further modifications. Remove the custom ad blocker rule(s) and the page will load as expected.