"I've got good news and bad news, the good news is, your joke died, the bad news is, who cares?"
This article is of a cast or crew member who worked on Tiny Toon Adventures who has unfortunately passed on, and is written from a real world perspective.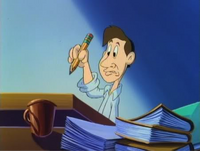 "It's hopeless. I don't even know where to start!"
This article is a stub. You can help Tiny Toon Adventures Wiki by expanding it.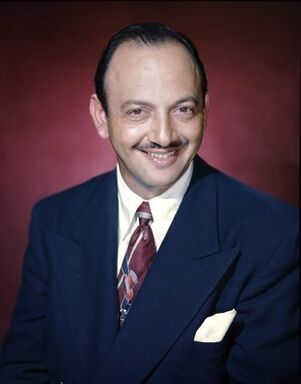 Melvin Jerome "Mel" Blanc (May 30, 1908 – July 10, 1989) was an American voice actor, actor, radio comedian, and recording artist. He is best known as the original voice of many of the Looney Tunes characters including Bugs Bunny, Daffy Duck, Porky Pig, Tweety Bird, Sylvester the Cat, Yosemite Sam, Foghorn Leghorn, and many others.
Due to the fact that he died a year before Tiny Toon Adventures was released, he was originally considered to reprise his roles. His voice can be heard in archive Looney Tunes shorts including Hot Cross Bunny which was featured in the episode Prom-ise Her Anything and Knighty Knight Bugs which was featured in the episode Who Bopped Bugs Bunny?
Ad blocker interference detected!
Wikia is a free-to-use site that makes money from advertising. We have a modified experience for viewers using ad blockers

Wikia is not accessible if you've made further modifications. Remove the custom ad blocker rule(s) and the page will load as expected.