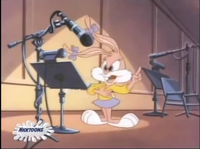 "This script stinks! It needs more comedy beets!"
This article is of a cast or crew member who worked on Tiny Toon Adventures who is still living to this day, and is written from a real-world perspective.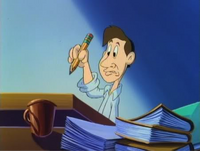 "It's hopeless. I don't even know where to start!"
This article is a stub. You can help Tiny Toon Adventures Wiki by expanding it.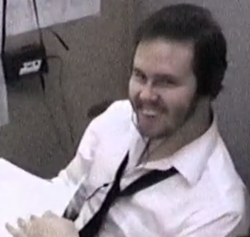 Ken Boyer is an American producer and animator, best known for working on animated series and movies such as Animaniacs, Alvin and the Chipmunks, The Tigger Movie, Ozzy Drix, Virtual Oz, The Lion King and many more.
Boyer was also a director and layout artist for a few episodes of Tiny Toon Adventures including its direct-to-video film.
Credits
Ad blocker interference detected!
Wikia is a free-to-use site that makes money from advertising. We have a modified experience for viewers using ad blockers

Wikia is not accessible if you've made further modifications. Remove the custom ad blocker rule(s) and the page will load as expected.