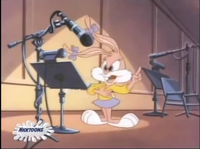 "This script stinks! It needs more comedy beets!"
This article is of a cast or crew member who worked on Tiny Toon Adventures who is still living to this day, and is written from a real-world perspective.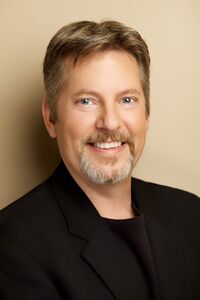 Hal Rayle is an American actor and voice artist. He has done many roles for both animated series and live action movies, such as Reflex and Howler in Pound Puppies and the Legend of Big Paw, Lieutenant Commander Steele in SWAT Kats: The Radical Squadron, Pipes, Snarl and Shrapnel in Transformers, Deep Six in the Sunbow/Marvel G.I. Joe series, Arzon in Visionaries: Knights of the Magical Light and Doyle Cleverlobe in Galaxy High, in which Rayle was the leading man.
He voiced the Coast Guard Captain in the Tiny Toon Adventures episode, Kon Ducki.
Role(s)
Ad blocker interference detected!
Wikia is a free-to-use site that makes money from advertising. We have a modified experience for viewers using ad blockers

Wikia is not accessible if you've made further modifications. Remove the custom ad blocker rule(s) and the page will load as expected.