"I've got good news and bad news, the good news is, your joke died, the bad news is, who cares?"
This article is of a cast or crew member who worked on Tiny Toon Adventures who has unfortunately passed on, and is written from a real world perspective.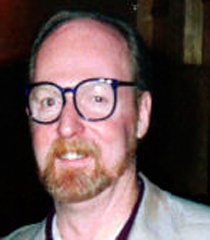 Gregory Lewis "Greg" Burson (June 29, 1949 - July 22, 2008) was an American voice actor.
In Tiny Toon Adventures, along with Jeff Bergman and other voice actors, he would provide the voices of classic Looney Tunes characters such as Bugs Bunny, Daffy Duck, Elmer Fudd, Foghorn Leghorn, and Pepé Le Pew.
Greg (aged 59) died on July 22, 2008 from complications due to diabetes and arteriosclerosis.
Roles
Ad blocker interference detected!
Wikia is a free-to-use site that makes money from advertising. We have a modified experience for viewers using ad blockers

Wikia is not accessible if you've made further modifications. Remove the custom ad blocker rule(s) and the page will load as expected.