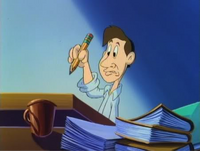 "It's hopeless. I don't even know where to start!"
This article is a stub. You can help Tiny Toon Adventures Wiki by expanding it.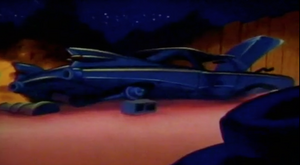 Fifi's Cadillac is an abandoned pink 1959 Cadillac that is located in the Acme Acres Junk Yard. It is home to Fifi La Fume. 
History
It was first seen in the The Buster Bunny Bunch epsiode segment, Born to be Riled where Fifi, Shirley, Plucky, Dizzy, and a mute Calamity complain to each other about how Babs made fun of them.
The Inside of the Cadillac
Strangely enough, even though the Cadillac looks small on the outside, it is shown to be much roomier in the inside. 
Ad blocker interference detected!
Wikia is a free-to-use site that makes money from advertising. We have a modified experience for viewers using ad blockers

Wikia is not accessible if you've made further modifications. Remove the custom ad blocker rule(s) and the page will load as expected.