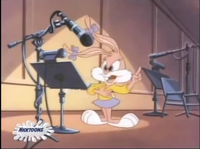 "This script stinks! It needs more comedy beets!"
This article is of a cast or crew member who worked on Tiny Toon Adventures who is still living to this day, and is written from a real-world perspective.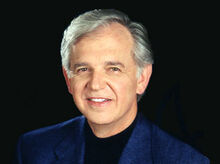 Bruce Broughton (born March 8, 1945) is an American composer who has composed several highly acclaimed soundtracks over his extensive career, including American music classics such as Homeward Bound: The Incredible Journey and its sequel, Lost In San Francisco, Silverado, Tombstone, Miracle On 34th Street, The Boy Who Could Fly, and The Rescuers Down Under.
He is also known for composing the theme song for Tiny Toon Adventures.
Ad blocker interference detected!
Wikia is a free-to-use site that makes money from advertising. We have a modified experience for viewers using ad blockers

Wikia is not accessible if you've made further modifications. Remove the custom ad blocker rule(s) and the page will load as expected.